Indian Post Office GDS Vacancy 2022:- Indian Post Office has released 38,926 Vacancy to the Post of Gramin Dak Sevak.The forms will be filled online. Male & Female both can apply.You can apply from All Over India. The last date to apply form is 05/06/2022, Selection will be on the basis of 10th merit .complete details of the Vacancy, Selection Process and Result are given below.you can also download notification.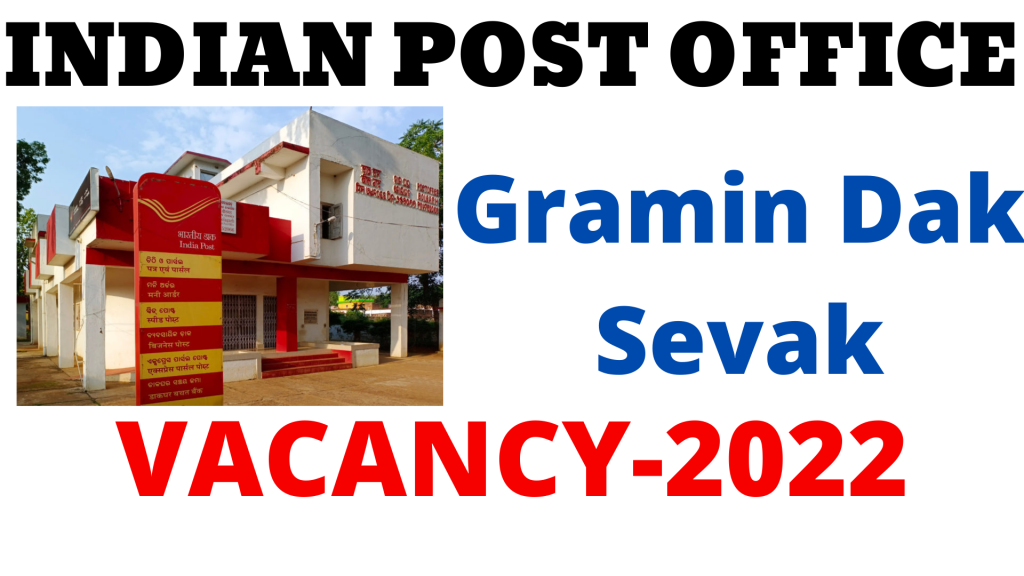 INDIAN POST OFFICE GDS VACANCY 2022
Indian Post Office Vacancy 2022
Department
Indian Post Office
Post Name
Branch Post Master,Assistant Branch Post Master,Dak Sevak
Total Vacancy
38,926
Form Apply Date
02/05/2022
Form Last Date
05/06/2022
Salary

(BPM )- 10,000 /-

(ABPM & Dak Sevak) 12,000/-
Important Dates

Form Apply Date:-

Form Last Date:-

02/05/2022

05/06/2022
Education Qualification

Gramin Dak Sevak

(BPM,ABPM,DAK SEVAK)

Essential:-

1.Matriculation(10th) or equivalent from a recognized University or Board

2.Knowledge Of Cycling or Scooter or Motor Cycle 3.Knowledge Of Local Language.
Examination Fees
UR/OBC :- 100/-
SC/ST/Female/PWD:- Free
Age Count as on(05/06/2022)
UR
18-40
OBC
18-43
SC/ST
18-45
Centre Of Examination
No Exam
Indian Post Office Total Vacancy
Post Name
No. Of Post
Gramin Dak Sevak
38,926
Circle Wise Total Vacancy

Sno

Circle

Language_Name

UR

OBC

EWS

SC

ST

Total

1

Andhra Pradesh

Telugu

755

333

224

220

123

1716

2

Assam

Assamese/Asomiya

413

257

95

83

81

951

3

Assam

Bengali/Bangla

63

35

12

8

22

143

4

Assam

Bodo

8

5

0

1

32

47

5

Assam

Hindi/English

1

0

0

0

1

2

6

Bihar

Hindi

464

247

83

144

31

990

7

Chattisgarh

Hindi

477

45

133

176

373

1253

8

Delhi

Hindi

25

10

4

10

8

60

9

Gujarat

Gujarati

802

466

234

78

271

1901

10

Haryana

Hindi

404

244

80

164

0

921

11

Himachal Pradesh

Hindi

424

191

99

229

47

1007

12

Jammukashmir

Hindi/Urdu

115

65

26

22

27

265

13

Jharkhand

Hindi

273

68

41

68

149

610

14

Karnataka

Kannada

1017

594

269

323

153

2410

15

Kerala

Malayalam

1220

462

246

179

32

2203

16

Madhya Pradesh

Hindi

1589

457

442

638

803

4074

17

Maharashtra

Konkani/Marathi

24

8

4

0

6

42

18

Maharashtra

Marathi

1300

746

298

287

264

2984

19

North Eastern

Bengali

86

8

4

32

36

166

20

North Eastern

Hindi/English

117

6

15

0

87

236

21

North Eastern

Manipuri/English

13

8

0

1

34

56

22

North Eastern

Mizo

34

5

9

0

41

93

23

Odisha

Oriya

1278

314

299

459

638

3066

24

Punjab

Hindi/English

10

6

1

3

0

21

25

Punjab

Punjabi

414

188

63

264

0

948

26

Rajasthan

Hindi

1127

231

289

371

305

2390

27

Tamilnadu

Tamil

2014

1018

398

719

30

4310

28

Telangana

Telugu

509

266

123

200

88

1226

29

Uttar Pradesh

Hindi

1189

632

191

421

52

2519

30

Uttarakhand

Hindi

195

42

39

55

12

353

31

West Bengal

Bengali

781

386

135

411

88

1850

32

West Bengal

Hindi/English

28

12

4

0

3

48

33

West Bengal

Nepali

10

8

1

3

3

26

34

West Bengal

Nepali/Bengali

4

3

3

3

0

13

35

West Bengal

Nepali/English

15

3

3

1

3

26

Total

17198

7369

3867

5573

3843

38926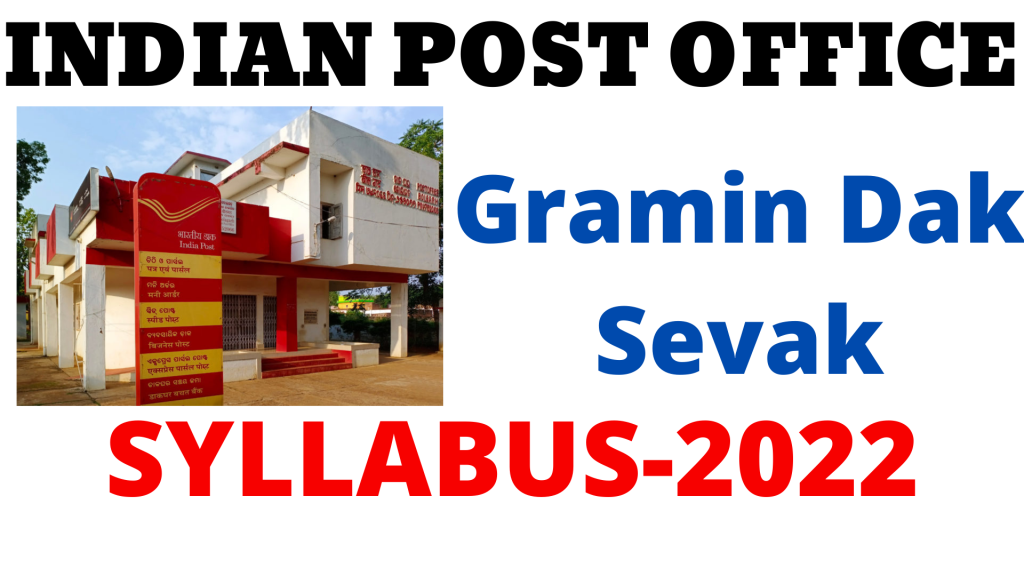 INDIAN POST OFFICE GDS SYLLABUS 2022
Indian Post Office GDS Selection Process
Merit Base(10th Marks)
Candidate Can Read The Full Notification Before Apply Online
Important Link's
Vacancy Link
Click Here
Online Apply Link
Click Here
Notification Link
Click Here
Form Download Link
Click Here
Official Website Link
Click Here
Join Telegram Link
Click Here